Subscribe to podcast in iTunes here
________________________________________
• Published in National Geographic and over 50 other magazines
• Over 10,000 published photos
• Over 500 National Covers
• National & International Award Winning Images
• Footage on Discovery, Animal Planet, National Geographic Channels
Mark Raycroft was born and raised by the St. Lawrence Seaway in Ontario, Canada. By his mid-teens his favourite pastime was exploring wilderness with a camera in hand. This hobby fostered a deep curiosity and appreciation for the creatures that shared this region. Mark's passion led to jobs in the fields of Wildlife Research, Forestry, and Fisheries. After completing his honors degree in wildlife biology at the University of Guelph, Mark launched into a career as a professional photographer and author.
For the last 25 years, Mark has traversed the continent, chronicling the life cycles and ecological challenges of species that evoke the spirit of the wild, with the view of promoting a greater understanding and empathy for these magnificent animals. Mark specializes in photographing the icons of the north country: Moose, Caribou, Elk, Bears, Deer, Mountain sheep, to name a few. He has been able to capture the dramatic and complex behavior of these creatures in the heart of their untamed habitats. It is his hope that sharing these images, and the knowledge gained from them, will encourage the movement to preserve the range essential for the long term health of species that are dependant on undisturbed wilderness.
His academic training, combined with decades of photographic field work have made Mark one of North America's leading wildlife photographers. His newly released book: "Moose: Crowned Giant of the Northern Wilderness", a comprehensive natural history volume lavishly illustrated with images collected across the continent recently won the 1st place National Book award from the Outdoor Writers of Canada.
Mark's award winning images have been published around the globe in a wide variety of print and commercial applications. His work can be viewed and ordered as prints, stretched canvases, vivid HD metals, or for publication at www.markraycroft.com .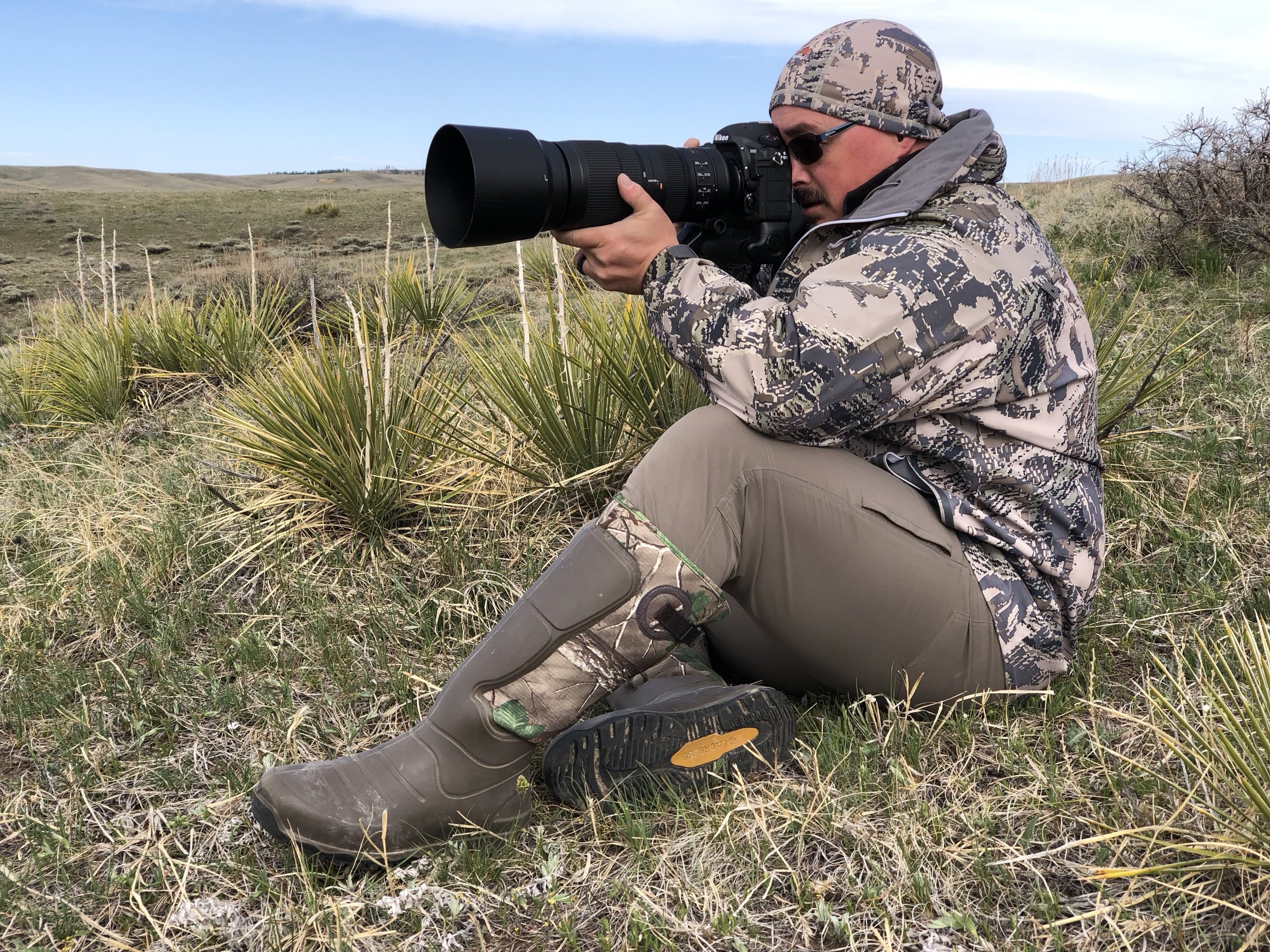 Ron Hayes is a fourth generation Wyoming Native who grew up in the wide-open spaces that he calls home to this day. Ron has a bachelor's degree in biology and began his professional career on the biological side of the Wyoming Game and Fish Department prior to moving into a career in Law Enforcement. It was during his time working as a biologist and Warden that Ron fell in love with photography as a medium for sharing the behaviors and scenes that he was blessed to have observed in the natural world. While his photographic journey began as a simple means of storytelling, it quickly became his passion. Ron's work has been featured in monthly periodicals, newspapers, used in advertising and he has been a featured artist for multiple galleries and events in and around his home State.
Ron's technical photographic knowledge and his experience in the western prairie ecosystems provide his workshop participants with a unique opportunity to leave with great images and an increased knowledge base. Ron writes for several on-line and printed photography forums and was a co-host for the Wild Photo Adventure television show. As a technical photographer, his goal is always to produce artistic imagery; he uses the camera as a tool to manipulate the natural light, producing images that captivate the viewers eye and draws their very soul into the moment in which they were captured.
Ron has a heart for the natural world. It is his hope that each of his images bring a society that has, in many ways, abandoned its place in the natural order back to its roots on a macro scale. His desire is that each story recorded provide its viewers with an opportunity to educate themselves about the simple and complex subtleties of wildlife behavior and their contributions to the ecosystems in which they are found.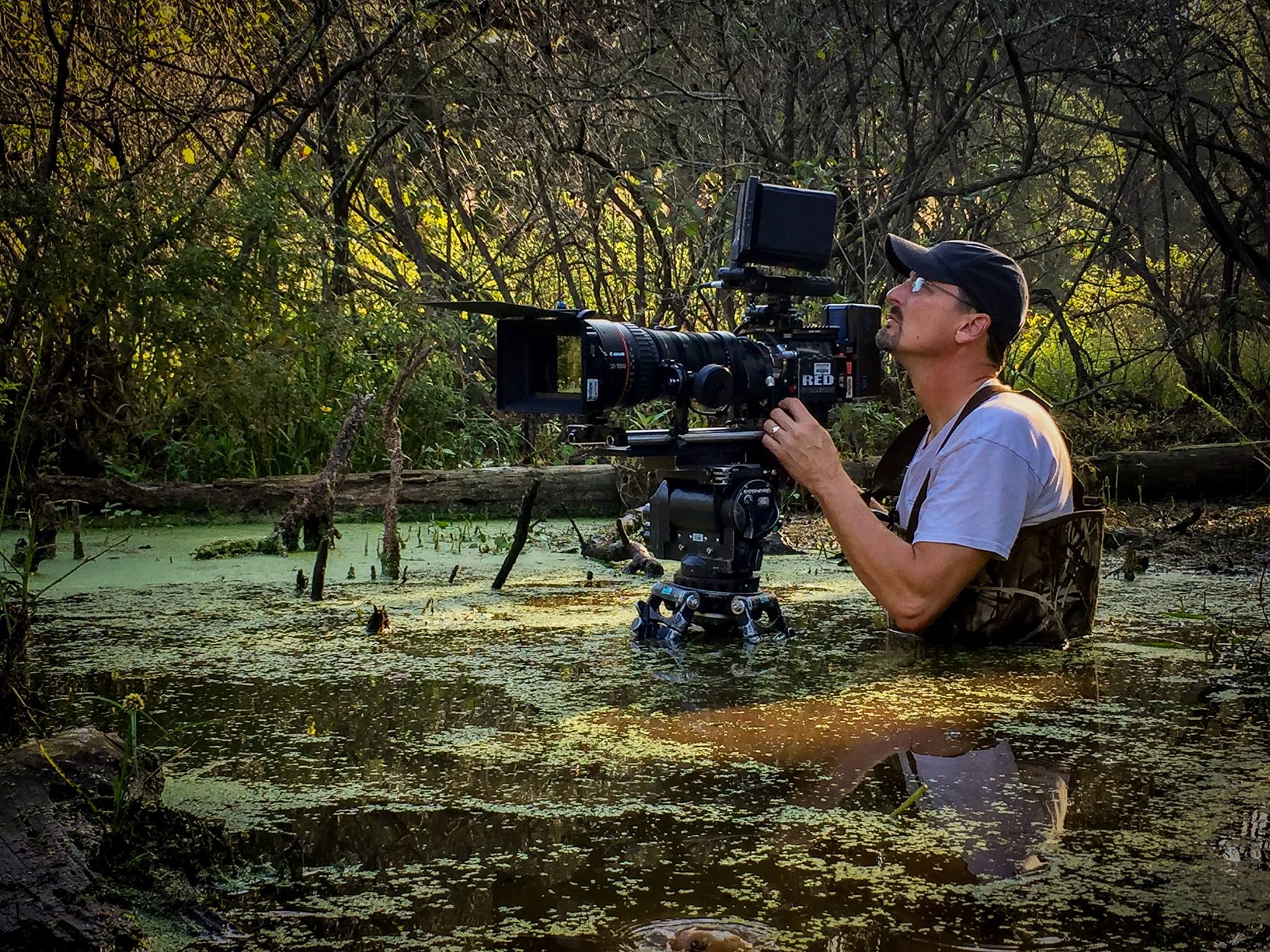 Doug Gardner is a freelance wildlife cinematographer, DP and photographer based out of Manning, South Carolina. Though Gardner specializes in wildlife/nature cinematography and still photography, he's no stranger to commercial work nation-wide. The award winning photographer has had over 20,000 of his images published internationally in magazines, books, calendars, newspapers and numerous other stock projects.
Over the past decade his cinematography has taken center stage with many clients such as the BBC, National Geographic, PBS, Smithsonian and Animal Planet to name a few. With epic video footage and breathtaking photographs of elusive subjects; Gardner's clients have dubbed him the "Navy Seal Of Wildlife Photography" for his ability to elude detection by animals and humans alike. Though his work has demanded his attention from the Arctic Circle to the jungles of South America, he still says his "stomping grounds" are in the wetlands and woodlands of South Carolina. Doug's innate love for the outdoors stemmed from being born and raised in the marsh and southern cypress swamps. Though spending countless hours in the field with a variety of species, his specialty is capturing imagery of waterfowl and swamp life.
Gardner specializes in natural history imagery with long-lens, high speed, and time-lapse cameras. Additionally he's an accomplished & FAA Certified drone/camera pilot with Class II & III UAVs and holds a US Coast Guard Captains License. He has a degree in Commercial Graphics and is affiliated with Canon Professional Services, South Eastern Outdoor Press Association, North American Nature Photographers Association, Carolina Nature Photographer's Association, MIRA, Creative Eye, producer/host of "Wild Photo Adventures TV series and owner of Totally Outdoors Imaging, Inc.
Gardner is a "Operation Desert Storm" veteran who served his country through the US Army.
Michael Mauro, a native of Colorado, is that rare breed of nature photographer / videographer who has achieved what very few can claim: he has traveled from one end of the earth to the other, capturing images of everything from King penguins in Antarctica to wolves in Alaska. His most remarkable capture took place in Denali National Park and Preserve, Alaska. For three days Michael patiently stood guard and photographed both stills and video of a face-off between wolves and grizzlies establishing ownership of a moose carcass, each group vying for the spoils of the kill. Magazines, newspapers and TV networks, the world over have graced their pages with some of the stunning images and video. Michaels's images are reflective of his passion for promoting a true understanding of the animal world, dispelling stereotypes; which results in works of fiction regarding the behaviors of wild creatures (predators, in particular, are often misrepresented, creating an unnatural fear of them). He seeks to break down these barriers by educating viewers through his lens.
He believes it is important to document their natural occurring behaviors. Drawing on his biology background, patience and countless hours of observation, Michael can anticipate their behaviors, not disturbing them or evoking an artificial action, allowing them instead to reveal their true character. Vital to portraying the animal in an unstated environment and intent on keeping the focus on the animal itself, edits and image manipulation are limited to bare minimum. Using nature's own palette, nature's light, Michael keeps it simple and pure, letting the environment compose it's own setting. It is his hope the images he captures leaves the viewer with a new perspective and an appreciation for the creatures with whom we share our world. Continuing his pursuit of excellence, Michael searches out new and beautiful images to share with others using cutting edge 6K digital capture, melding advanced technology with nature to more accurately portray what others can only dream about: the wildness of our natural world in places most of us cannot reach.